A good simulation with Lean bicycle factory
Found on Internet, Lean bicycle factory is a Kaizen simulation developed by a Swedish software company named ludosity.com and NOT SOLD by our company.
In this game, you are the plant manager of a company which produces 3 types of bicycles:
Men's bicycles
Women's bicycles
Children bicycles
Your mission is to optimize your plant to satisfy your customers with the fewer possible defects, to satisfy your customers and, of course, to improve your financial results by generating a lot of money.
The game is about 15 minutes. You will have 6 rounds of 3 minutes. During each round, your first ACTION is to observe and understand flows and processes before performing improvements. After each round, you have to realize ONLY 2 changes:
PLAN

or brainstorm about changes that you want to do

DO

your two modifications

CHECK

impacts of your changes with available KPIs

ACT

by analyzing the impacts before performing new updates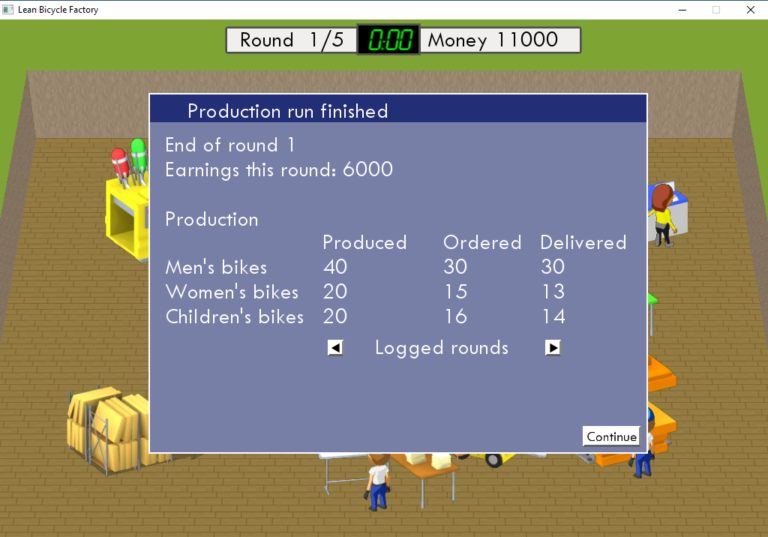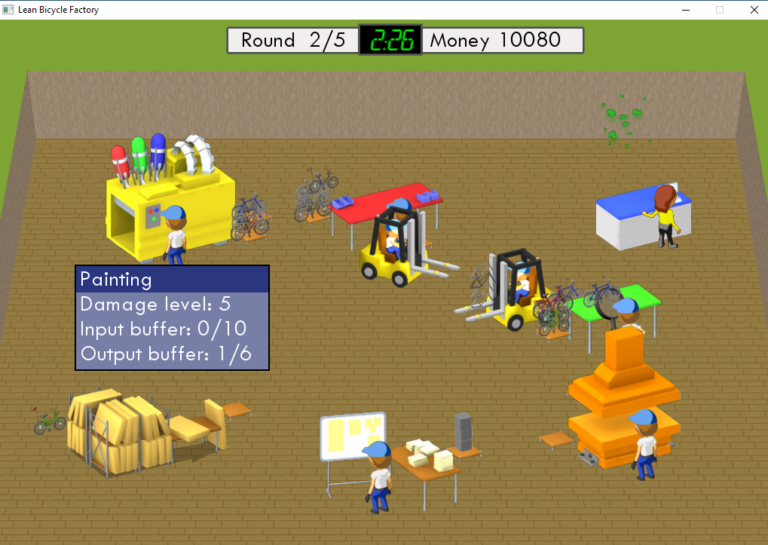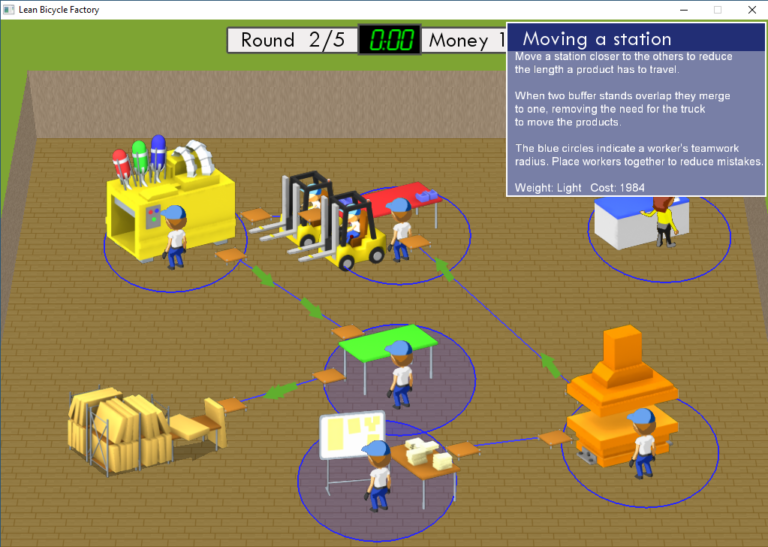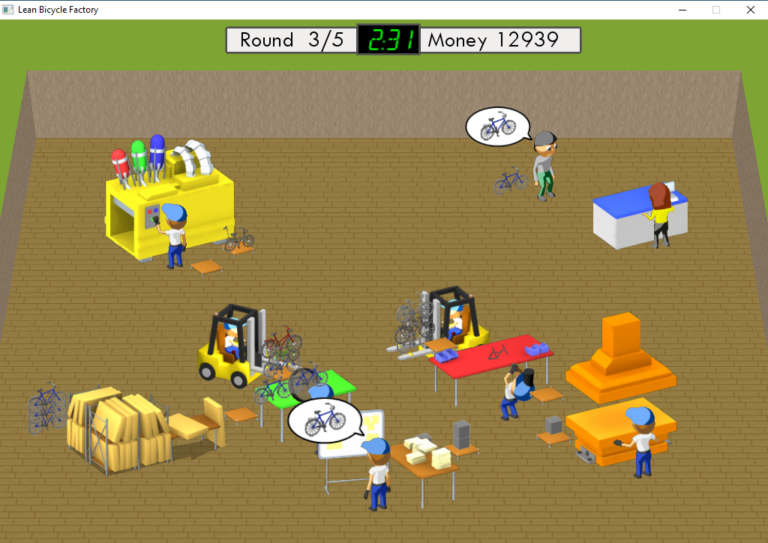 My personal performances on this game after 6 rounds are:
80 bicycles produced by round
Full customer satisfaction
Total money on the round = 12 720
Total money generated at the end of the game = 65 735
Are you willing to rise to the challenge and to beat my results?
After having played to the game, if you want advice on Lean topics, please, do not hesitate to contact our consultant.