Problem-solving or QRQC or Quick Response, Quality Control is a method used to solve quality issues that might occur in your processes.
With this tool, we can quickly solve issues on the shop floor with your people and to react when a problem occurs.
This method is used to improve your problem resolutions and to increase your level of quality and their impact on production and costs.
To train on QRQC and process definition give responsibility to your people and allow them autonomy in their work and to put in place preventive actions in the process.
Act: Collect all data to identify all potential root causes of your issues (place, times...)
Plan: From the data collected, determine the immediate action to protect your business and customers
Do: Put in place immediate actions to protect your business and customers within 24 hours when the problem occurs

Check

: Verify the effect of your immediate actions

Act

: Define your root causes
Plan: With a brainstorming, define your corrective actions
Do: Put in place corrective actions to avoid re-occurrence

Check

: Verify the effect of your corrective actions

Act

: With the lessons learned, can the implemented corrective actions apply elsewhere?
To solve issues in a business, instead of using QRQC, you can use:
Root Cause Analysis
5 why
Ishikawa / Fishbone diagram (See picture)
Cause and Effect Analysis
...
Goals of those methodologies are to do not allow an issue occurring again in your activity. In fact, a problem not solve will increase your costs.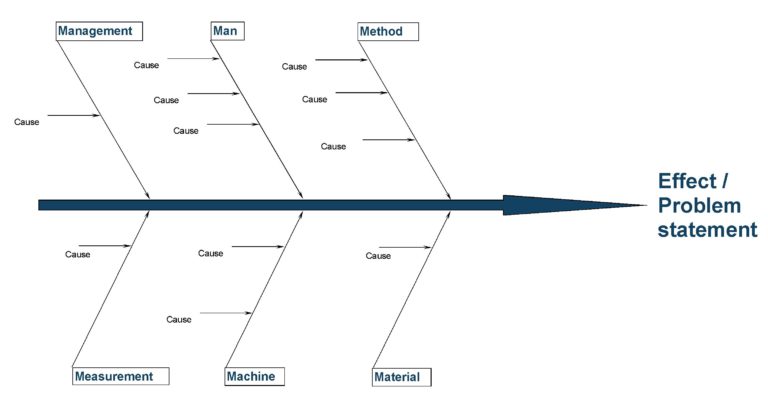 Have you already try to use this kind of methodology to solve issues in your activity? What were your results with your problem-solving methodology? Do those issues occur again? Please, feel free to contact our consultant.